About us
Fondée en 2012 par Isabelle Staripolsky, Accordanse est un espace pédagogique dédié à la DANSE où les 2 maîtres-mots sont apprentissage et plaisir. Apprentissage de qualité qui respecte la personnalité, les objectifs et les possibilités physiques de chaque élève tout en y alliant le plaisir dans une ambiance conviviale. Accordanse est ouverte du lundi au samedi et propose des cours de pré-danse, classique initiation, danse classique, pointes, danse contemporaine, modern jazz et stretching ainsi que des workshops pour adultes. Les cours s'adressent aux enfants à partir de 4 ans, adolescents et adultes (tous niveaux). Le rôle du professeur est avant tout de "former" des élèves et non de les déformer, c'est pourquoi Accordanse s'entoure de professionnels de la danse sélectionnés pour leur renommée et leurs qualités pédagogiques. La danse est la poésie du mouvement. Rejoignez Accordanse et laissez libre cours à vos émotions…. Bienvenue! Isabelle Staripolsky, Directrice Founded in 2012 by Isabelle Staripolsky, Accordanse is a pedagogical space dedicated to DANCE where the two key words are learning and enjoyment. Quality learning process that respects identity, goals and physical strength possibilities of each student as well as going through enjoyment and a friendly atmosphere. Accordanse is open from Monday to Saturday and offers ballet classes, pointe work, contemporary dance, modern jazz, stretching and workshops for adults. The classes are designed for children starting from 4 years old, teenagers and adults (all levels). Accordanse surrounds itself with top professional teachers selected for their renown and pedagogical qualities. Dance is poetry in motion. Join Accordanse and let your emotions run wild… Welcome! Isabelle Staripolsky, Director
Amenities
Showers
Food
Shop
Wellness
Changing rooms
Parking lot
Card Payment
Location
Avenue Georges Henri 448 , 1200 Bruxelles
Reviews
5.0
20 reviews
---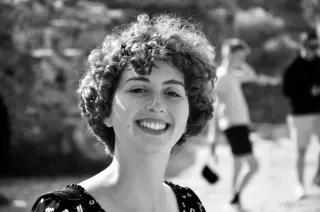 ---
---
---
Further helpful information
About the Team
Découvrez l'équipe d'Accordanse sur www.accordanse.be (Cours/Professeurs). Discover Accordanse' team on www.accordanse.be (Cours/Professeurs).
Frequently Asked Questions
1. What else should I know?
Vous cherchez des cours de danse pour enfants et ados? Contactez Accordanse au 0475/505 316. Nous avons ce qu'il vous faut! Description de l'infrastructure · Espace d'accueil et service boissons, wifi gratuit · Studio lumineux de 90m² (donnant sur un jardin) équipé d'un plancher flottant recouvert d'un tapis de danse Harlequin, miroirs, barres murales et mobiles, sonorisation (deux lecteurs CD et connexion MP3/Ipod). · Tapis de stretching/yoga · Vestiaires H/F séparés équipés de douches · Terrasse et emplacement pour vélos ATTENTION: le parking dans l'avenue Georges Henri est payant entre 9h et 18h00 du lundi au samedi (contrôles fréquents !!). Les rues perpendiculaires à l'avenue Georges Henri (passé le boulevard Brand Withlock) sont des zones bleues (disque de stationnement obligatoire). Are you looking for dance classes for children and teenagers? Contact Accordanse at 0475/505 316. You are in the right place! The School Setting • Reception area and drinks service, free wifi • Bright 90m2 studio (giving onto a garden), floating floor equipped with a Harlequin dance mat, mirrors, wall bars and mobile bars, sound system (two CD player with MP3/iPod input) • Stretching/Yoga mat • Separate changing room for men and women with showers • Terrace and bikes parking ATTENTION : parking charge in avenue Georges Henri between 9.00 am and 6.00 pm from Monday to Saturday (frequent controls!!). Perpendicular streets to avenue Georges Henri (after Boulevard Brand Whitlock) are blue areas (the use of parking disc is compulsory).
2. Do I have to bring my own equipment or is it possible to borrow some at the venue?
Pour les cours de Stretching et Pilates, nous mettons un tapis et les accessoires nécessaires à votre disposition. Néanmoins, durant la crise sanitaire actuelle, nous vous demandons d'apporter votre propre tapis. For Stretching and Pilates classes, we provide you with a mat and the necessary accessories. However during the Covid-19 we ask you to bring your own mat.
3. What makes Accordanse special?
Accordanse se veut une école familiale et conviviale. Dès que vous franchissez les portes de cet espace entièrement rénové, vous serez accueilli chaleureusement avec une approche humaine et personnalisée, à la mesure de vos désirs et objectifs. La direction, accompagnée de ses professeurs, veillera toujours à vous orienter vers le/les cours qui correspondent à vos souhaits, attentes ou besoins. Les cours sont limités à 15 personnes, ce qui permet au professeur d'avoir un œil exigeant mais bienveillant sur ses élèves. Vous l'aurez compris, chez Accordanse, nous mettons l'être humain au centre de nos préoccupations. La direction vous accueille en 4 langues (français, néerlandais, anglais, allemand). Même si les cours sont dispensés en français (à part l'un ou l'autre cours de classique niveau avancé), les professeurs sont également multilingues. Accordanse aims to be a family-oriented and friendly school. Focusing on a human and personalized approach you will be warmly welcomed as soon as you walk through the doors of this fully renovated space. The management, accompanied by its teachers, will always make sure to help you finding the class that corresponds to your wishes, expectations or needs. Classes are limited to 15 people, which allow the teacher to keep a demanding but benevolent eye on his students. You will understand that at Accordanse we put the human being at the center of our concerns. The management welcomes you in 4 languages (French, Dutch, English and German). Although the classes are taught in French (apart from some advanced ballet classes), the teachers are also multilingual.
Available sports types and activities