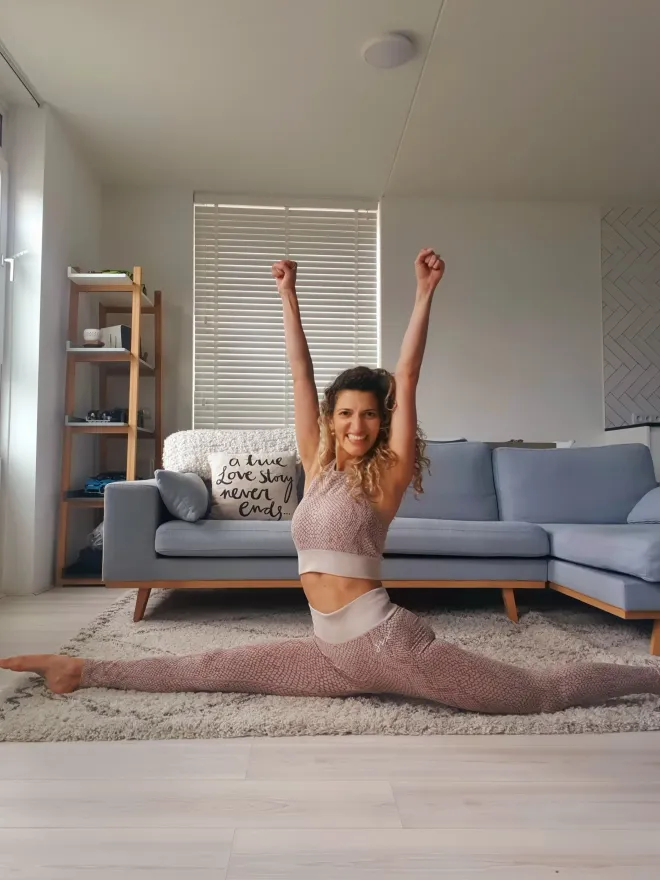 Fit & Flexible with JSX
Video
Originally live streamed on
Tue, 21/03/23, 12:00 - 13:00 (60 min)
Facility/Studio
JSX Studio
Available until
Unlimited availability
Price
4.95 €
Single ticket
9.50 €
Try-out class
25.00 €
4 Online classes
35.00 €
Fit & Flexible with JSX
62.50 €

/ month

Premium online membership - One whole year of Fit & Flexible with JSX!
75.00 €

/ month

Online Memership of Fit & Flexible with JSX
About the class
Let's move our bodies, stay fit and get flexible at home!
~ Move your body ~ Respect your body ~ Fuel your body ~ Challenge your body ~ Love your body
Fit & Flex consists of daily insights and reflections, fitness workouts & stretching exercises. After successfully completing the daily challenge, post a photo in our private group to share your achievements. Join our FIT AND FLEXIBLE group on Facebook.
Our focus will be on burning calories, strengthening and toning our body as well as stretching it out to reach our maximum flexibility (forward bends/backbends/splits/ middle splits).
We encourage each other and build each other UP!