Workshop: Yoga en de kracht van ademhaling
Starts on Friday, 03/03/2023
Price from 27.00 €
Description:
Alles start met ademhaling. Een gezonde ademhaling draagt bij tot de balans tussen een gezond lichaam, geest en emoties. De ademhaling heeft invloed op ons zenuwstelsel en de staat van stress of ontspanning. Jouw adem weerspiegelt hoe jij je voelt en hoe het met je gaat.
Adem je nu oppervlakkig en onbewust? Of adem je gejaagd en hoog in de borst als je gestresst bent ? Of heb je last van hyperventilatie ? Voel je druk op je borstkas? Slaap je slecht ? Dan kan deze workshop jou helpen.
In de yoga gebruiken we ademhalingsoefeningen, we heten dit PRANAYAMA, controle brengen over jouw energie door middel van ademhaling ! Leer hier aan de hand van theoretische en praktische oefeningen je adem (nog) bewuster te ervaren, voelen, sturen zodat jij jouw energiepeil terug kan herstellen. Leer te begrijpen hoe de ademhaling invloed kan hebben op je zenuwsysteem, en hoe je jouw stress-modus kan doorbreken.
Teacher :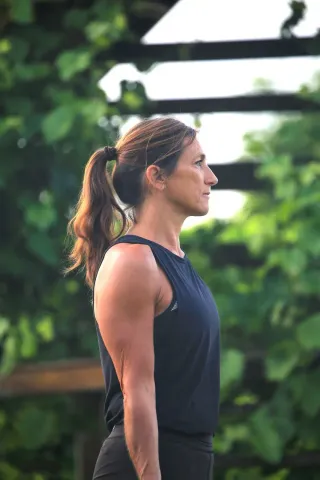 Katja
Dates:
| | | | | |
| --- | --- | --- | --- | --- |
| 1. | 03/03/2023 | 19:30 - 21:30 | Het gezonde huis - Blandenstraat 236, 3053 Haasrode | Katja |
* All prices including VAT