Sampoorna Yoga Weekend Retreat 17-20 November 2023
Starts on Friday, 17/11/2023
Price from 425.00 €
Description:
Amazing yoga weekend near Rochefort.
The official program will be from Friday evening until Sunday evening (ending with a dinner at 6pm), but if you want you are welcome to stay until Monday morning, without extra charge.
Delicious vegetarian buffet meals, gorgeous chateau setting with comfortable high-quality bedrooms (single or shared), friendly group of yogis.
The program includes
Yoga (twice-a-day hatha and yin yoga suitable for all levels)
Meditation (guided and silent meditation to turn the mind inwards)
Mantra chanting (a very effective method to concentrate the mind and to purify the heart!)
Nada Yoga (exploration of healing sound vibrations by both listening to and producing sound)
Jnana Yoga (discussions on yogic concepts and their application in our daily lives).
Personal treatments & sauna (at extra cost) – oil massage, reiki appointments available
Free time to rest, reflect, read, walk in the woods, chat with like-minded people.
Schedule:
Friday
17:00 Arrival and check-in, 18:30 Dinner, 20:00 Introduction, chanting and meditation
Saturday & Sunday
06:30 Meditation, chanting, talk, 08:00 Hatha yoga, 10:00 Brunch, 11:00 Karma yoga and free time, 13.30 Light lunch, 16:00 Yin yoga, 18:00 Dinner, 19:30 Meditation, chanting, talk
Monday
06:30 Meditation, chanting, talk, 08:00 Hatha yoga, 09:00 Breakfast, 10:00 Departure
Four types of rooms:
Single room "deluxe" (private bathroom) - 550€ (early bird 525€)
Single room "simple" (shared bathroom) - 525€ (early bird 500€)
Shared room (private bathroom) - 450€ (early bird 425€)
Shared room (shared bathroom) – 425€ (early bird 400€)
Early Bird rate available until 15 August.
The price includes • 3 nights accommodation in high-quality bedrooms • All meals from Friday dinner to Monday breakfast • Herbal tea and water • 5 yoga classes • 6 satsangs (meditation/chanting/talk) • Pick-up from Rochefort-Jemelle train station
Organisers: Eknath, Hanna, Ramdas and Sophie (all certified & experienced Sampoorna yoga teachers)
A couple of weeks before the start, you will receive and email with further practical information about how to get there, car-pooling possibilities, what to bring etc. In the meantime please contact us in case of any questions.
Teacher :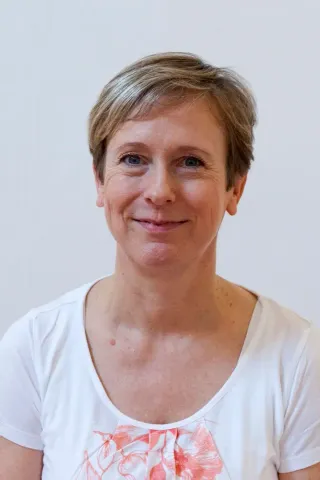 Hanna
Certified Sampoorna Yoga Teacher (500h). Hanna first discovered yoga in 2001 during a burn-out after many years of corporate career in the automotive industry and management consulting. She personally experienced the amazing healing and transformation that yoga can bring on all levels, and wanted to share what she had learned. Hanna became a Certified Sampoorna Yoga Teacher (500h) at Shri Yogi Hari's ashram in 2008, and has continued to study with Shri Yogi Hari as well as other renowned teachers including Aadil Palkhivala, Max Strom, Tias Little and Judith Hanson Lasater. Hanna is co-founder of the Sampoorna Yoga Studio in Brussels. She is originally from Finland and now lives in Leuven. She also works as a leadership trainer and facilitator, sometimes integrating yoga tools in business challenges.
Dates:
| | | | | |
| --- | --- | --- | --- | --- |
| 1. | 17/11/2023 | 17:00 - 21:30 | Rue des Pèlerins 4, 5580 Rochefort | Hanna |
| 2. | 18/11/2023 | 06:30 - 21:30 | Rue des Pèlerins 4, 5580 Rochefort | Hanna |
| 3. | 19/11/2023 | 06:30 - 21:30 | Rue des Pèlerins 4, 5580 Rochefort | Hanna |
| 4. | 20/11/2023 | 06:30 - 10:00 | Rue des Pèlerins 4, 5580 Rochefort | Hanna |
* All prices including VAT