Sampoorna Yoga Day
Starts on Sunday, 23/01/2022
Price from 55.00 €
Description:
This is an all-day mini-retreat in the city.
Each time the program will include a traditional Sampoorna Yoga class, some guided meditation, and a practice of either Yin Yoga, Restorative Yoga or Yoga Nidra. We also often include some yoga of sound, either in the form of mantra chanting or as a sound bath - or a talk on a yogic subject.
The teachers of the Yoga Day vary, but each time you will be guided by 2-3 experienced teachers from our team.
On 22 May our theme is Yoga & Meditation for Stress Relief, and the teachers are Hanna and Griet. We start with a long hatha yoga class, continue with discussion on yogic tools for physical, mental, emotional and spiritual well-being, practice meditation step by step, and finish with a Yin Yoga class.
It's possible to book a delicious vegetarian lunch (10€) or bring your own lunch. Tea & water offered.
The venue is a new, beautiful well-being centre (https://www.mind-collective.com) in central Brussels just off Avenue Louise.
Teacher :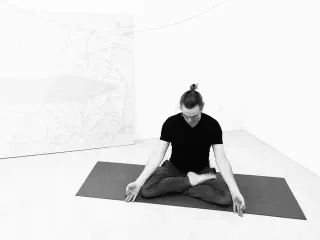 Eknath
Certified Sampoorna Yoga Teacher (E-RYT500) Eknath grew up in a vegetarian family, where nature and the respect for all beings was the daily theme song. In his teen years he got interested in yogic breathing techniques while practicing the saxophone. During his long career as a professional musician (a.k.a. Erwin Vann), Eknath practiced Tai Chi, Aïkido, Hatha Yoga, Chi Kung and meditation. He started practicing yoga regularly 1994. In 2008 – 2009, he participated in the 500h Sampoorna Yoga Teacher Training at Shri Yogi Hari's Ashram in Florida. Eknath has been teaching weekly classes and workshops since then. He is co-founder of the Sampoorna Yoga Studio in Brussels. Furthermore, Eknath studied yoga for children with Marsha Wenig of YogaKids® (2010) and explores Yin Yoga and anatomy with Paul Grilley since 2011. He continues to visit his guru Shri Yogi Hari several times per year to deepen his personal practice and experience the fullness of Sampoorna Yoga.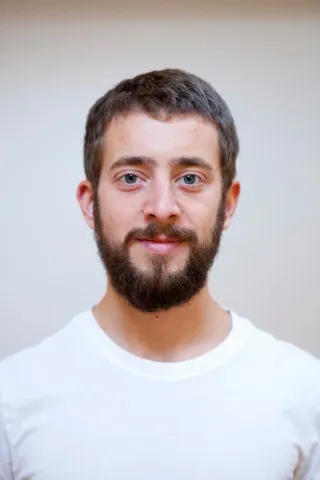 Ramdas
Certified Sampoorna Yoga Teacher (500h). As a professional musician, Ramdas discovered yoga through music without even knowing it, just by being touched by the soothing presence of his then music teacher. Finding out that he was also a great yoga teacher, he started taking lessons with him at the Sampoorna Yoga Studio in Brussels. Due to regular yoga practice, so many changes occurred in his personal and professional life. Day by day, Ramdas discovered another possible world: peaceful, sincere, full of life, colors and love. He then decides to go deeper and to take part in the Sampoorna Yoga Teacher Training (200h) with Shri Yogi Hari during the summer of 2013. More involved in his practice than ever, he's very much looking forward to share this growing yoga passion with everyone who crosses his path.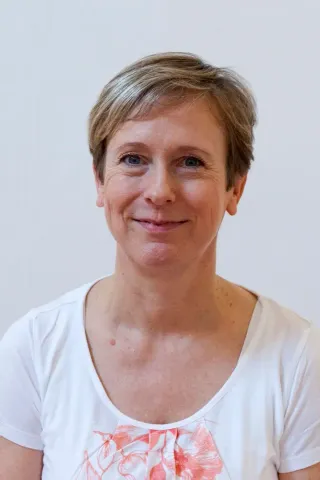 Hanna
Certified Sampoorna Yoga Teacher (500h). Hanna first discovered yoga in 2001 during a burn-out after many years of corporate career in the automotive industry and management consulting. She personally experienced the amazing healing and transformation that yoga can bring on all levels, and wanted to share what she had learned. Hanna became a Certified Sampoorna Yoga Teacher (500h) at Shri Yogi Hari's ashram in 2008, and has continued to study with Shri Yogi Hari as well as other renowned teachers including Aadil Palkhivala, Max Strom, Tias Little and Judith Hanson Lasater. Hanna is co-founder of the Sampoorna Yoga Studio in Brussels. She is originally from Finland and now lives in Leuven. She also works as a leadership trainer and facilitator, sometimes integrating yoga tools in business challenges.
Dates:
| | | | | |
| --- | --- | --- | --- | --- |
| 1. | 23/01/2022 | 10:00 - 15:00 | Avenue Van Volxem 319, 1190 Forest | Eknath |
| 2. | 20/02/2022 | 10:00 - 15:00 | Chaussée de Vleurgat 109, 1000 Brussels | Ramdas |
| 3. | 20/03/2022 | 10:00 - 15:00 | Chaussée de Vleurgat 109, 1000 Brussels | Eknath |
| 4. | 24/04/2022 | 10:00 - 15:00 | Chaussée de Vleurgat 109, 1000 Brussels | Hanna |
| 5. | 22/05/2022 | 10:00 - 15:00 | Chaussée de Vleurgat 109, 1000 Brussels | Hanna |
| 6. | 19/06/2022 | 10:00 - 15:00 | Chaussée de Vleurgat 109, 1000 Brussels | Ramdas |
* All prices including VAT