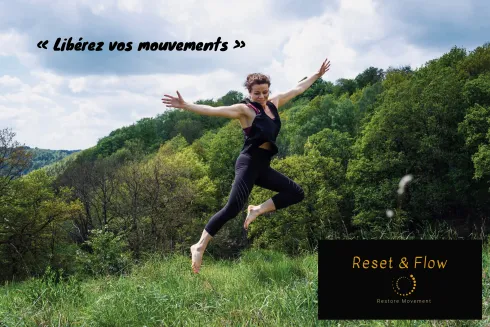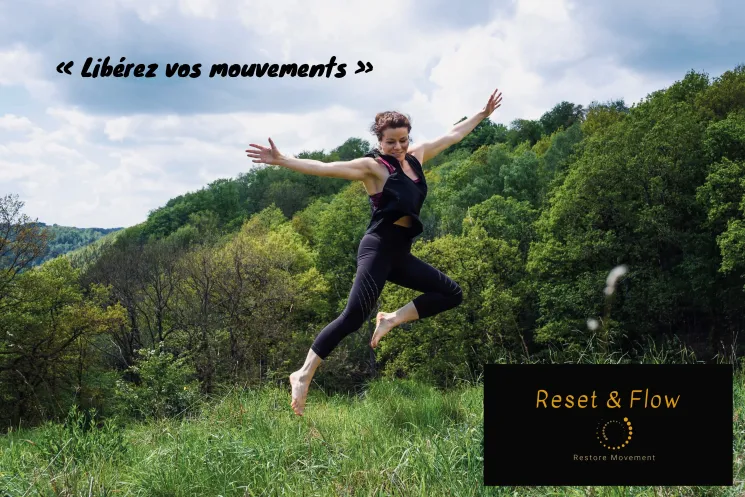 Formation RESET & FLOW® module 2 en ligne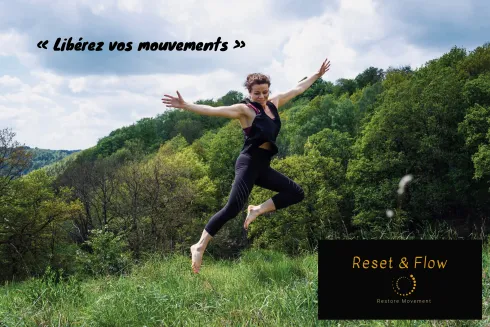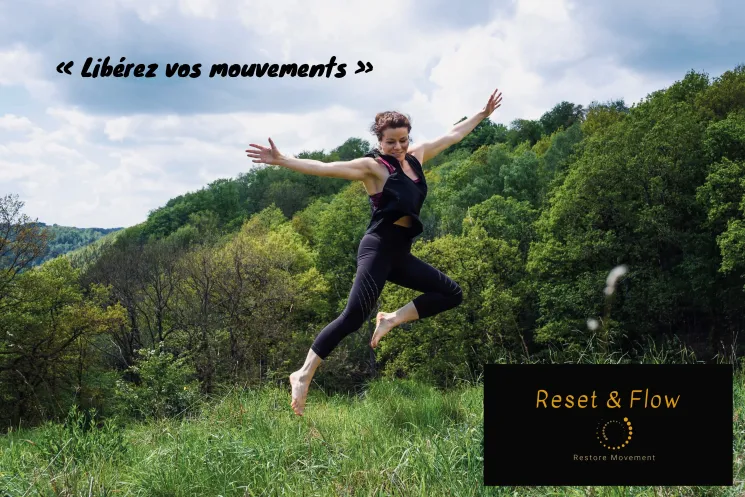 Reset and Flow® se décline en plusieurs modules, certains en ligne et d'autres, dès que le climat ambiant le permettra, en présentiel. En effet, le Mouvement vivant se vit et ensemble, sans entraves et peur… Certains modules pourront se suivre indépendamment des autres.
Reset and Flow®, c'est la rencontre de plusieurs mondes : celui la la neurologie fonctionnelle, de l'intégration sensorielle, de l'intégration des réflexes archaïques et posturaux, de la posturologie, de la santé par le Mouvement, du fascia, du Mouvement par le jeu, du Mouvement vivant et libre ou plutôt qui se libère peu à peu révélant le potentiel humain qui sommeille en chacun de nous. Tout cela dans un contexte anthropologique actualisé au monde actuel.
De la science pour comprendre, de la pratique pour ressentir, de l'exploration pour découvrir, du temps et de la répétition pour intégrer, des échanges pour évoluer, de l'observation pour affiner sa compréhension et sa perception pour pouvoir transmette et encadrer…
2e MODULE
Mouvement : cerveau, tissus, émotions, environnement, croyances* Retour aux mouvements de base ou aux bases du Mouvement?
Neuroplasticité - Ontogenèse - Schèmes de base - bioélectricité* Raideurs : pourquoi?
Cerveau en 3 temps
Nerf vague - variabilité FC
Date
Started on Sunday, December 4, 2022
Multiple sessions - see schedule
There is an online stream available for this activity. To participate, take the following steps:
This studio uses Zoom as their online streaming provider. Download the according app to your laptop, tablet or smartphone

Access to the online livestream is available 15 minutes before the start of the activity. Simply go to "My bookings" and click on "Join online stream now" to be redirected to the corresponding page

With some streaming providers (e.g. Zoom) it is possible for participants to see each other. However, it is theoretically possible to deactivate the camera function. The name you enter when entering the online meeting room is displayed to other participants. However, you can always change your name (e.g. only the initials). Please note: Individual rules for online participation may apply for each class or venue.
Teacher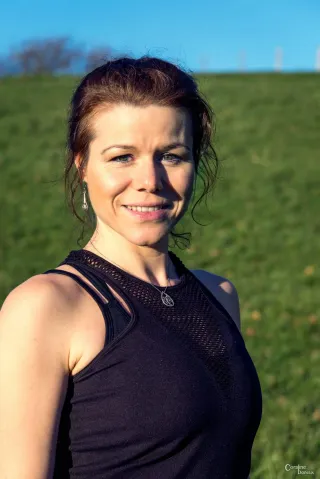 Emmanuelle
About
Kinésithérapeute - posturologue - spécialiste du Mouvement
Education
Licenciée en kinésithérapie et réadaptation de l'Université de Liège (2003) Nutrithérapeute et conseillère en nutrition humaine (CERDEN 2003-2005), perfectionnement en 2016. Professionnelle dans le fitness depuis 2003 Formée en Gymnastique Abdominale Hypopressive - Caufriez (niveau 1 en 2003, niveau 2 en 2017) Formée en Personal Training et en Lifestyle Training (Fitness Academy 2004-2005) Formée en Approche POsturo-Respiratoire (APOR - Dr De Gasquet), + perfectionnement et en Core Yoga (pas appliqué de manière rigide) CrossFit level 1 (Bruxelles - 2015 - non exploité) Thérapeute manuelle (ostéo-étiopathie), thérapie manuelle du nourrisson, fasciathérapie Formée en Intégration Motrice Primordiale (IMP), intégration des réflexes archaïques. Participation au Fascial Research Congress (Berlin 2018). Original Strength Certified Clinician (2018) Animal Flow Level 1 (Bruxelles - mai 2019) Posturologue (CIES - Paris - 2019) Institut IP niveau 1 et 2, neurologie fonctionnelle (Nancy - 2019) 5 jours d'immersion avec Ido Portal (Berlin - septembre 2019) Budokon Mobility avec Cameron et Melayne Shayne (Nuremberg - octobre 2019) Essential Somatics (Caen - octobre 2019) Fascia Lab avec Célina Hwang (février 2020) Figthing Monkey (Bruxelles - mars 2020) Certifiée en méthode INPP par Sally Goddard (intégration des réflexes archaïques) 2021 Formatrice au sein de l'ABP (association belge de posturologie Formatrice chez SSCS training (Paris)
Schedule
Check out which dates are available for this event
| Date | Time | Location | Teacher |
| --- | --- | --- | --- |
| 12/04/2022 | 10:00 AM - 12:00 PM | Online | Emmanuelle |
| 12/11/2022 | 10:00 AM - 12:00 PM | Online | Emmanuelle |
Cancellation policy
Les annulations peuvent être faites en ligne sur Eversports jusqu'à 24 heures avant l'événement.
Formation RESET & FLOW® module 2 en ligne
Date
Started on Sunday, December 4, 2022
Multiple sessions - see schedule